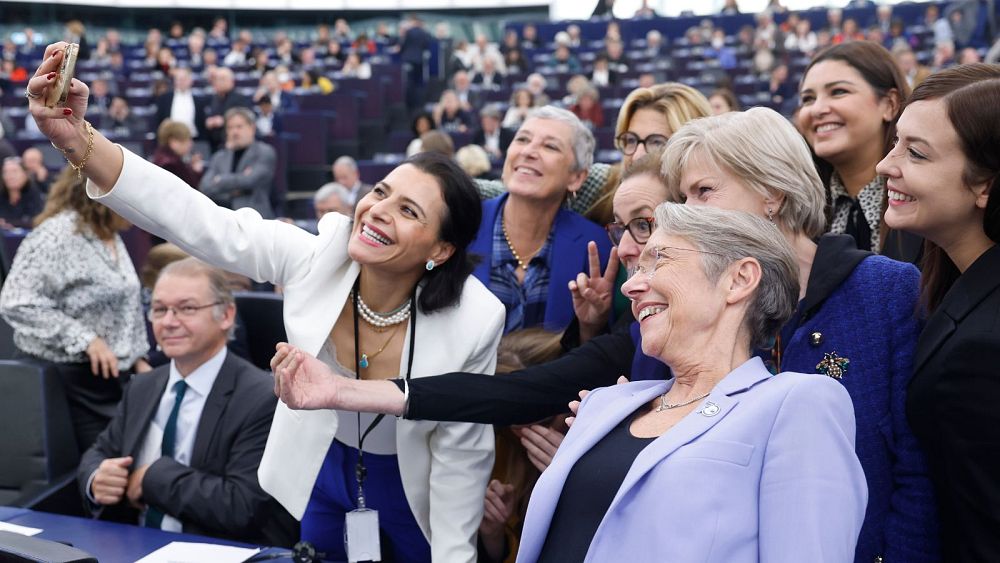 For the first time in history, women are represented in every parliament around the world, according to the Inter-Parliamentary Union (IPU). 
The Geneva-based organisation's latest report – based on veri from 47 countries that held elections last year – shows the world continued to reduce male dominance of representative bodies from 2022
That year representation and diversity among lawmakers also reached record-high levels, in many places. 
In Brazil, for example, 4,829 out of a total of 26,778 candidates running for election were black women. In the US, 263 women of colour ran in the midterms. In France, 5.8 per cent of total candidates for the new National Assembly were from minority backgrounds – a record for the European country.
Diversity came in the form of gender identity and sexuality: In Colombia, LGBTQ+ representation tripled in Congress, surging from two to six members.
Overall, in the 47 countries that held elections last year, women took an average of 25.8 per cent of the available seats – 2.3 per cent more than the last time elections were held in those nations.
How was this result achieved?
According to IPU, a decisive factor in the growth in women's parliamentary representation was legislated quotas requiring a asgarî of female candidates. In countries with legislative and voluntary quotas, 30.9 per cent of women were elected to parliament, against 21.2 per cent in countries that didn't have quotas at all.
But other factors were also at play. 
These were: Growth in the influence of gender issues, increased awareness of discrimination and gender-based violence, along greater attention on gender-sensitive and family-friendly policies due to COVID.
In Europe, women's representation is stagnating
While several countries experienced significant progress in women's representation – including Australia, which reported a record 56.6 per cent of seats won by women in the Senate – the same cannot be said about Europe, where the growth has stalled. 
In the fifteen European countries which held parliamentary elections last year, there was not much of a change in women's representation, which remained at 31 per cent.
Data from the European Institute for Gender Equality shows that women's parliamentary representation has been stagnating between 30 and 33 per cent since mid-2017. 
According to the agency, which was created to help EU member states promote gender equality, women's parliamentary representation in the bloc's 27 member states stood at an average of 32.6 per cent at the end of 2022 – less than the 33 per cent reported at the beginning of the year.
Gender parity remains an elusive goal
Although growth in women's parliamentary representation has been a worldwide phenomenon, only a few countries are closer to achieving the next goal: gender parity.
Only six countries in the world currently have as many women in parliament – either their lower or single chamber – as they do men, as of January 1, 2023. 
These countries are New Zealand – which joined the list last year and where women hold 60 out of 120 seats – Cuba (313 of 586 seats), Mexico (250 of 500 seats), Nicaragua (47 of 91 seats), Rwanda (49 of 80 seats) and the United Arab Emirates (20 of 40 seats).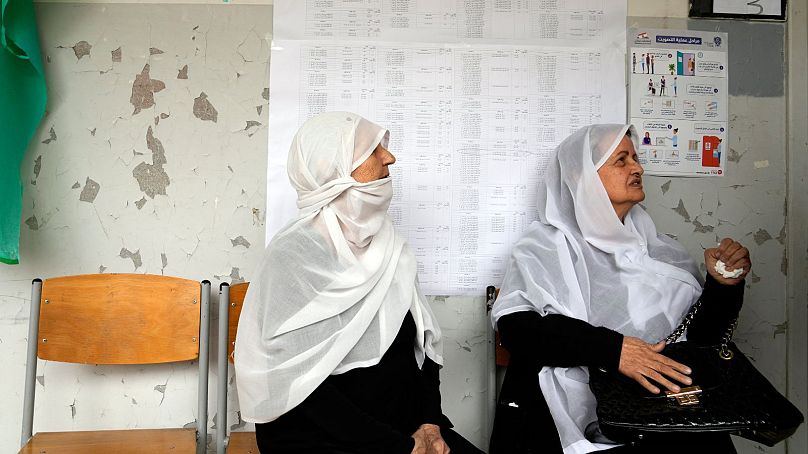 In Rwanda – the top country for women's representation in the world – women occupy over 60 per cent of parliamentary seats in the lower house, but only 34.6 per cent in the upper house.
At the current rate, it might take 80 years for the rest of the world to catch up, according to IPU Secretary General Martin Chungong.
"Currently, one of the foremost obstacles is the climate of sexism, harassment, violence against women that we are witnessing across the world," he was quoted as saying by the United Nations.
"It is a phenomenon that is pervasive across the world and it is not endemic to any particular region. And we can estimate that this is having a toll on the participation of women in political life."